National ECHO: Geriatric Mental Health Educational Series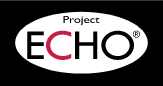 What is Project ECHO?
Project ECHO is an educational program that uses videoconferencing and case-based learning to build skills, knowledge and capacity in primary care providers.
ECHO fosters an "all learn, all teach" approach.  Participants are engaged in the bi-directional virtual knowledge network by sharing clinical challenges and learning from experts and peers.
Learn more about Project ECHO.
Who can be a Learning Partner?
Any primary care provider who wants to expand their skills and build their capacity in the care of older adults with mental health problems can become a learning partner.
Register for Project ECHO.
Winter/Spring series February 27 to May 8, 2023 (no session April 10)
Two more series of sessions will be offered in 2023. Subscribe to the CCSMH newsletter for date announcements.
What topics will be covered?
Delirium
Substance use disorders
Anxiety disorders
Behavioural & psychological symptoms of dementia
Suicide risk & prevention
Sleep disorders
Screening & assessment of dementia
Screening & assessment of depression
Late Life psychosis & schizophrenia
Recordings of the sessions are posted for general viewing and are provided for informational purposes only.  The videos are not a substitute for formal medical training or independent clinical judgment, and are being provided on an "AS IS" basis. The CCSMH makes no warranty as to the accuracy, quality or completeness of the information in the videos.