National ECHO Care of the Elderly: Mental Health
Project ECHO (Extension for Community Healthcare Outcomes) is an education program that creates communities of learners by bringing together healthcare providers and subject matter experts using videoconference technology. Using brief lecture presentations and case-based learning, ECHO fosters an "all learn, all teach" approach.  Participants are engaged in the bi-directional virtual knowledge network by sharing clinical challenges and learning from experts and peers.
The CCSMH is working in partnership with Baycrest and the Canadian Academy of Geriatric Psychiatry to run a national ECHO program on issues concerning the mental health and wellbeing of older adults.  Recordings of and material from the weekly sessions are posted below for general viewing.
For more information about this project email us at info@ccsmh.ca.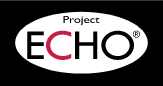 This project is supported by the RBC Foundation
ECHO Care of the Elderly: Geriatric Mental Health Curriculum – Topic Schedule and Presenters*
| | | Topic | | |
| --- | --- | --- | --- | --- |
| 1 | Apr 14, 2021 | Substance Use Disorders | Ashok Krishnamoorthy | https://vimeo.com/540845655 |
| 2 | Apr 21, 2021 | Suicide Prevention Among Older Adults | Marnin Heisel | https://vimeo.com/544587869 |
| 3 | Apr 28, 2021 | Consent & Capacity | Carole Cohen | https://vimeo.com/544589476 |
| 4 | May 5, 2021 | Promoting Wellness & Mental Health | Keri-Leigh Cassidy | |
| 5 | May 12, 2021 | Cultural Sensitivity | Pamela Roach | |
| 6 | May 19, 2021 | Late Life Psychosis/Schizophrenia | Tarek Rajji | |
| 7 | May 26, 2021 | End of Life & Palliative Care | Daphna Grossman | |
| 8 | June 2, 2021 | De-prescribing & Polypharmacy | Barb Farrell | |
| 9 | June 9, 2021 | TBA | TBA | |
| 10 | June 16, 2021 | TBA | TBA | |
*This schedule is subject to change depending on the availability of our speakers
ECHO Care of the Elderly: Geriatric Mental Health Curriculum – Topic Schedule and Presenters*